By Jerry D. Patillo, CPDT-KA
© 2015 Phoenix Behavior Consulting
The following items are REQUIRED for your training sessions, both in-home training and group classes. They are not optional unless noted as such.
FIRST SESSION
Please bring the following:
Payment in full. Cash or check only; no debit or credit cards. If you use a check, please make it out to Phoenix Behavior Consulting or Jerry Patillo. Do not make the check out to the business hosting our group classes!
Written proof of vaccinations. We must have written proof of vaccinations whether you've paid for the training sessions or not. We don't keep the proof. We just look at it to be sure all the vaccinations are current. Rabies tags are not acceptable for proof because they don't show the expiration date. Also, they don't show the other vaccinations your dog has received, nor their expiration dates. We must do this with everyone so you can rest assured that your dog will be training with us in a healthy, safe environment.
Your young puppy may not have received all of its shots yet. As long as the vaccinations required for its age are up to date, then that's okay. If you and your veterinarian are concerned about your puppy being around other puppies and even older dogs, then please read the American Veterinary Society of Animal Behavior's (AVSAB) article on puppy classes and socialization: http://avsabonline.org/uploads/position_statements/puppy_socialization1-25-13.pdf. This is a very critical time in your puppy's life when it needs to be with other puppies, adult dogs, humans, and new environments and experiences.
ALL THE SESSIONS
Including the first one
Please bring the following:
The whole family, if you can, ESPECIALLY your spouse (if you prefer, substitute "Significant Other" or "partner" or "friend" for the word "spouse" below). Please – I BEG YOU, PLEAD WITH YOU, IMPLORE YOU – please try your best to have your spouse accompany you to the training sessions or classes. I can't tell you how important this is! Everyone in the household and everyone who interacts with the dog need to be on the same page.

A child training a dog: "Instead of your dog jumping on you, what do you want it to do instead?"

I can't tell you how many times the wife and kids, for example,  attend the sessions, and the husband, again for example, doesn't. The wife and kids begin learning how to train the dog, control it, and address annoying behaviors. The dog's behaviors with the wife and children improve.

Grandpa training his dog — to do the WRONG thing!

The husband, on the other hand, rewards the annoying, undesirable behaviors (unintentionally, of course!). He tries to deal with those behaviors using inappropriate and ineffective methods such as jerking, choking, pinching, shocking, hitting, kicking, kneeing the dog's chest, etc. The dog's bad behaviors stay the same or get worse. The dog's behaviors under Dad's "training" may become suppressed temporarily and appear to be better. Then later, worse behaviors may surface in the form of aggression or fear or regression in potty training.

So, if you can, please try to have the whole family, including the spouse or Significant Other, attend each training session with you. If you can't, you can't, but do the best you can. Your success in training your dog will depend on everyone being on the same page.

A positive mental attitude! Come to the training session with an open mind, ready to learn a lot of new and exciting things! You won't learn anything if you know it all already! "If we can train you, we can train your dog!"
A whole hour of uninterrupted time together. I can't tell you how important this is. If you have to talk to the plumber, pick up little Billy from school, put a roast in the oven, and talk to Aunt Bessie, you're not going to get a whole hour of training from me even though I'm with you for an hour. Remember, I'm on the clock, so to speak, the moment I step into your home or begin the group class. Tell the caller you'll call back after you finish your training session with me. If you must take a phone call during our group classes, please excuse yourself and take the call outside of the classroom. I know unscheduled interruptions happen all the time, but please try to keep them to a minimum. If you know we'll be interrupted for any length of time, let's reschedule the appointment to maximize your training investment. And please remind your 21st-century dog: NO TEXTING DURING THE TRAINING SESSIONS!
A collar (preferred) or body harness. Also acceptable: Martingale (no-slip) collars or head halter (e.g., Gentle Leader or Halti). NO CHOKE COLLARS OR PINCH COLLARS OR SHOCK COLLARS! If you have a deaf dog, vibrating collars are permissible, but NO choke, pinch, or shock collars. Make sure your dog's collar is not too loose! You should barely be able to put only two fingers under the collar. If you can put four fingers under the collar, it's way too loose. If your dog backs away from you and the collar comes off over your dog's head, you've lost your dog. A no-slip collar or head halter will help with this. If you have an aggressive dog, the head halter will be REQUIRED equipment, and not optional. Use a head halter that has the leash attaching under the jaw or throat (e.g., the Gentle Leader or Halti), NOT behind the neck (e.g., Sporn or Canine Concepts). You want to be able to redirect the dog's attention when it's in an aggressive state. The under-the-jaw attachment will enable you to do this.
A 6-foot leash (preferred) or 4-foot leash. NO EXTENDABLE, RETRACTABLE LEASHES!
A bunch of your dog's favorite treats, only the size of an English pea or your little fingernail. If you're concerned about your dog getting too many treats during the sessions, then bring its regular meal to the sessions. Mix in some of your dog's favorite treats to spice up the treat pouch a little. Don't be surprised, however, if your dog loses interest in your offerings after it's discovered what the other dogs are getting. You want to bring some favorite treats that drive your dog absolutely crazy!
A treat pouch you can attach to your clothing or around your waist. A cheap "fanny pack" or carpenter's apron from Lowe's or Home Depot works well for this, too. Don't bring the treats in a plastic bag or their original container. Your hands will be way too busy to carry around treats in your hand!
Your hungry, non-aggressive dog.  Although we specialize in aggression, non-aggressive dogs only are permitted in our group classes. We work on aggressive dogs outside of the classroom. Please don't feed your dog ANYTHING at least four hours before the session! We want your dog coming to the training sessions HUNGRY!
Click here for the QuickList of Items to Bring.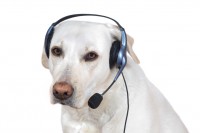 Contact us TODAY if you have any questions about anything. We'll see you soon!