© 2009 Jerry D. Patillo, CPDT-KA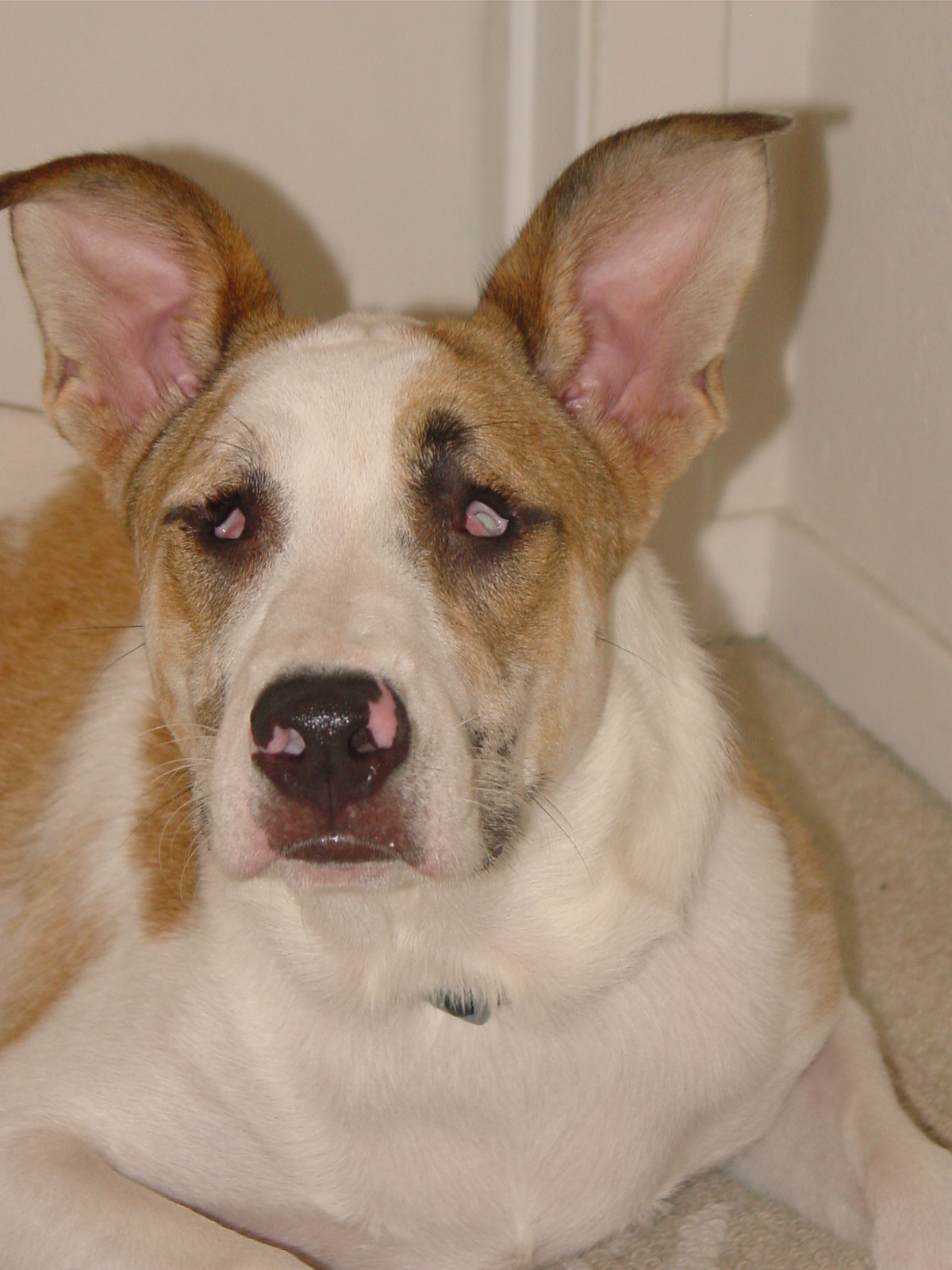 Austin Howard is a very special dog. Today (September 2009) he is about nine months old. He's a mix of cattle dog, shepherd, and who knows what else. He LOVES to race through the house and back yard, chasing tennis balls, toys, and imaginary squirrels. Flying along at mach speed (more or less), he adroitly avoids colliding with coffee tables, lamp stands, lawn chairs, and garden ornaments. After falling into the swimming pool once, he's learned to avoid that as well. He is one happy, energetic, extremely intelligent puppy.
Unfortunately, life has not always been so rosy for Austin. Now weighing around 40 pounds, he was kept in a crate the first six months of his life. He was let out of his crate from time to time only for potty breaks and extremely short play times. At least today he is very well potty trained to go outside. When he was about six months of age, Austin's first owners found themselves in a foreclosure situation. They surrendered him to a local shelter to be put to sleep. Animal Guardians of America (Dallas) heard of his plight and within hours of his impending execution rescued him.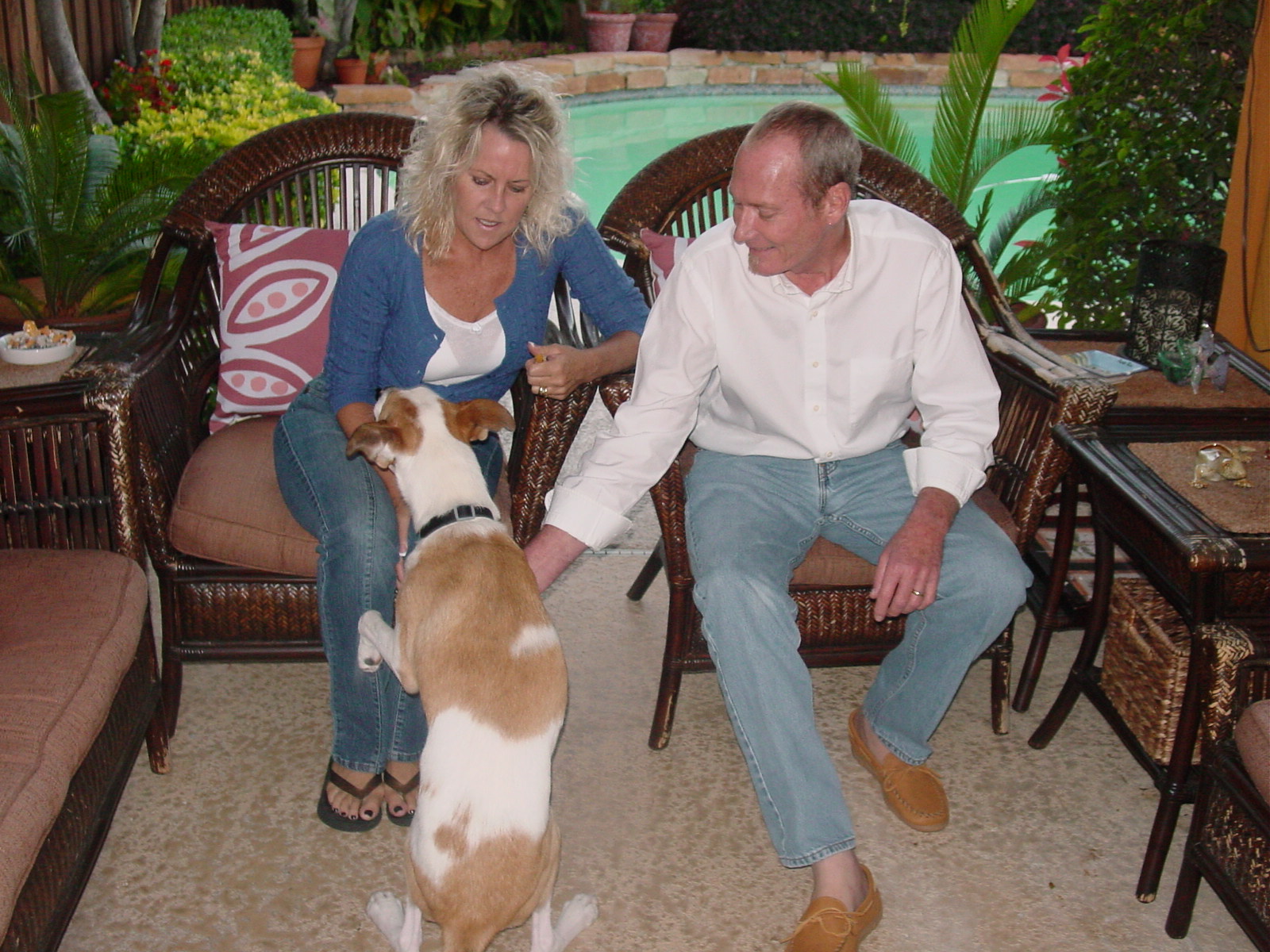 Animal Guardians' foster mom Christine Kallas was charged with his care. "What a sweetheart of dog!" Christine exclaimed. "He really deserves to find a good home with sensitive, caring [human] parents!"
Meanwhile, Dennis and Kitt Howard of Dallas hadn't had a pet for ten years. They were finally ready to fill that void with a furry companion. They met one dog, and after deliberating a few weeks went back to adopt him. He had already been taken. Then they met Austin. It was love at first sight. Austin found his forever home.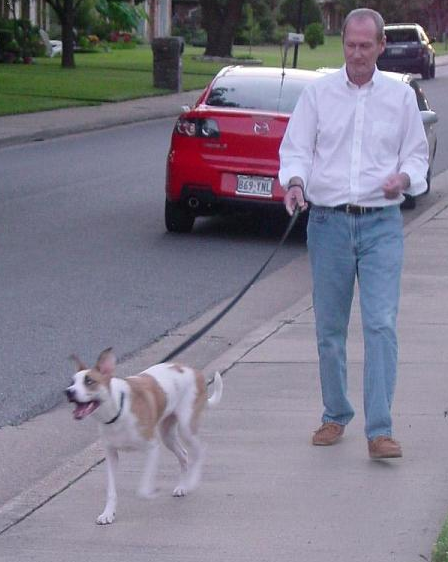 I had the awesome privilege of being Austin's and the Howards' dog-training instructor. Under my instruction they learned Sit, Down, Stay, Take It, Leave It, Drop It, Spin, Shake Hands, loose-leash walking, and much more. They also learned how to address Austin's undesirable puppy antics with a dog-friendly, positive-reinforcement perspective. They are looking forward to enrolling Austin in our Intermediate-level training class. [Austin went on to graduate from the Intermediate- and Advanced-level classes!]
So, what's so special about Austin Howard?
You see, Austin cannot see.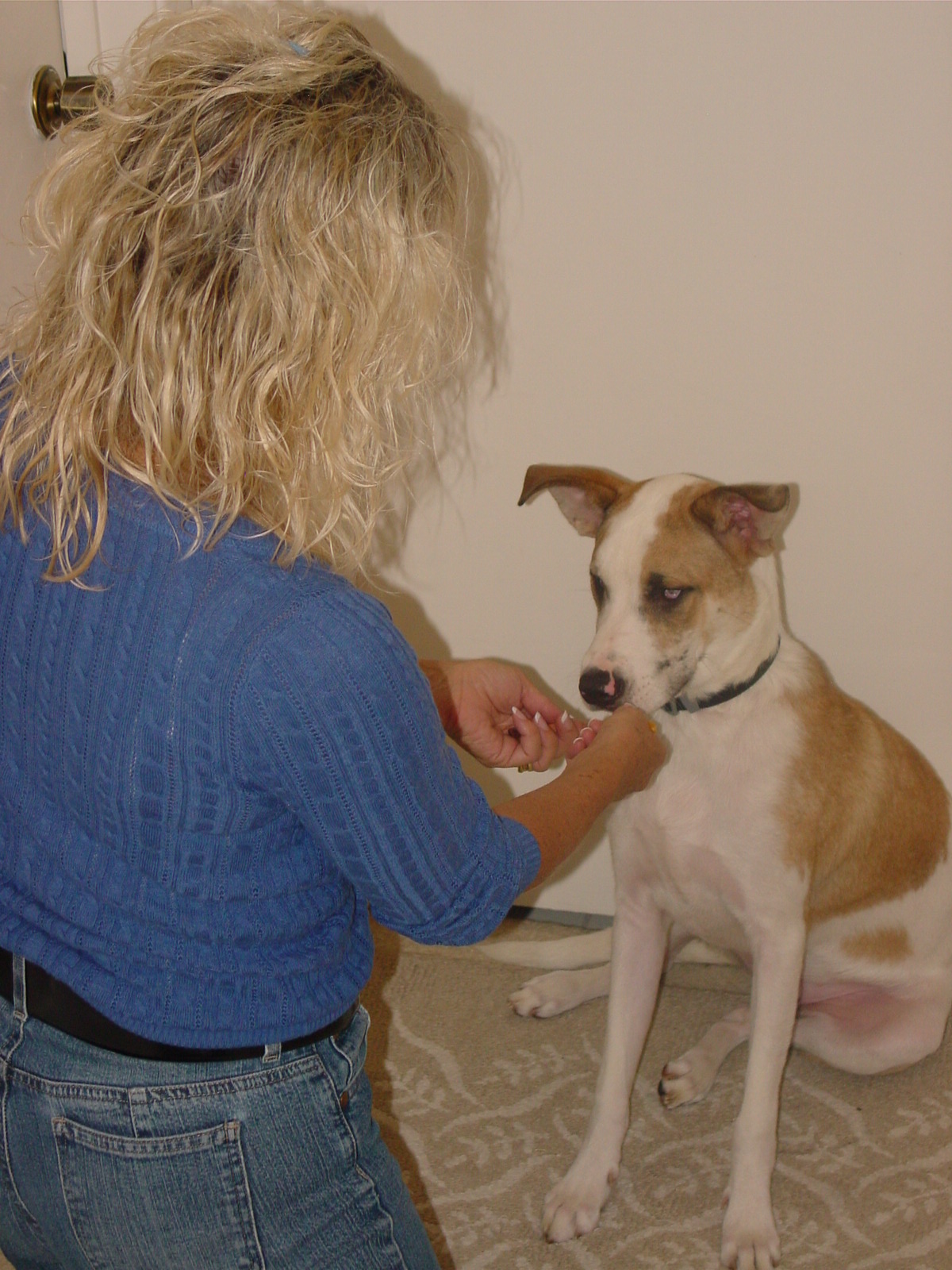 He has been blind since birth.
If you have a dog with a physical handicap, we can help you with its training. We have experience with deaf, blind, and tripod (three-legged) dogs. We heartily welcome the opportunity to help you overcome your dog's physical challenges. All of these dogs are extremely intelligent animals. They're just physically — not mentally — challenged.
Call us today!
214-784-8520
We recommend the following links for more information on training and caring for handicapped dogs. If you find a dead link or a link to an inappropriate site, please let us know right away.
Blind Dogs
http://www.blinddogs.net/blind_dog_tips.html
http://www.ehow.com/how_17611_train-blind-dog.html
http://www.amazon.com/exec/obidos/ASIN/0967225345/handicappedpe-20
http://www.petcarebooks.com/films/new_skills.htm
Deaf Dogs
http://www.deafdogs.org
http://www.wagntrain.com/deaf_dog.htm
http://www.dogtrainingclassroom.com/deaf-dog-​training.html
http://dogs.about.com/od/dogtraining/a/Deaf-​Dogs-Training-Tips.htm
To be continued. . . .
************************************************************
For help with your behavior modification
and training needs, please contact us today!

Phone: Phone: 214-784-8520
E-mail: pbcdallas@yahoo.com
Web site: www.pbcdallas.com