Halloween Safety for Your Dogs and Cats
© 2016 Jerry D. Patillo, CPDT-KA
Phoenix Behavior Consulting
Halloween can be a very dangerous time for your pets. Please click on the links below for tips on how to keep your Best Friends safe — and happy — during Halloween. Please contact us if you discover any dead or inappropriate links.
ASPCA, "Halloween Safety Tips".
About Home, "Halloween Safety for Dogs".
Dogtime.com, "10 Halloween Safety Tips For Your Dog".
Halloween-safety.com, "Halloween Safety Guide".
PetMD, "10 Halloween Safety Tips for Pets".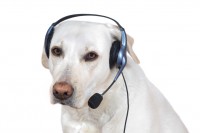 If you need any help with your dog's training or behavior modification, please contact us. Our training schedule fills up very quickly, so please contact us TODAY!