The schedule below may change without notice! PLEASE make sure you take note of any changes that may affect you!
Group Classes and Seminars Schedule
For info on seminars and classes, please click on the links below:
Doggy / Puppy Elementary Classes (Six lessons)
Seating is limited.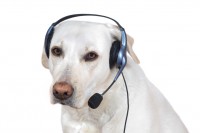 Seating is limited at all the seminars and classes. Please contact us today to book your place!
Come! Sit! Stay!
************************************************************
How many newsletters bombard
you daily with advertising hype?
How many times have you signed up for a newsletter, only to be bombarded daily with advertising hype and nothing of substance? Our newsletters come out only four or five times a year. Yes, to be honest, they too will contain advertising, but only a modest amount in order to promote our services. Mostly, our newsletters will contain real information on training and behavior you can actually use. Sign up today. It's free!