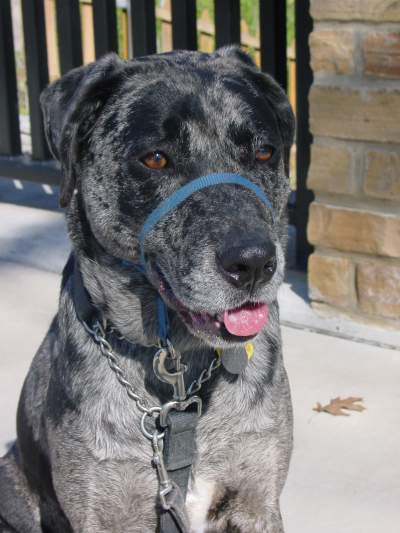 Imagine a dog that . . .
Poops and pees in the right place — instead of all over the place!
Sits automatically — instead of jumping on you and your guests!
Down/stays on its pillow — instead of begging at the table!
Walks nicely on leash — instead of dragging you all over the county!
Chews on its own toys — instead of your shoes or the couch!
Then think about in-home training with Phoenix Behavior Consulting.
You'll get personalized training customized for your and your dog's specific needs.

You won't have to drag your dog into the car and then drive to another location.

You'll be trained in the comfort and convenience of your own home at times that are convenient for you. You won't have to miss your favorite TV show or weekly bridge game.


Your dog will be a lot less distracted in its own home.

Many dogs don't display undesirable behaviors outside of their regular home environment. In your home and home environment, we're more likely to see the behaviors you disapprove of.
Click here for List of Items to Bring to each training session in your home.
If you need help with training your dog, please call us or email us. Our training calendar fills up very quickly, so call us today!
************************************************************
How many newsletters bombard
you daily with advertising hype?
How many times have you signed up for a newsletter, only to be bombarded daily with advertising hype and nothing of substance? Our newsletters come out only four to six times a year. Yes, to be honest, they too will contain advertising, but only a modest amount in order to promote our services. Mostly, our newsletters will contain real information on training and behavior you can actually use. Sign up today. It's free!