****************************************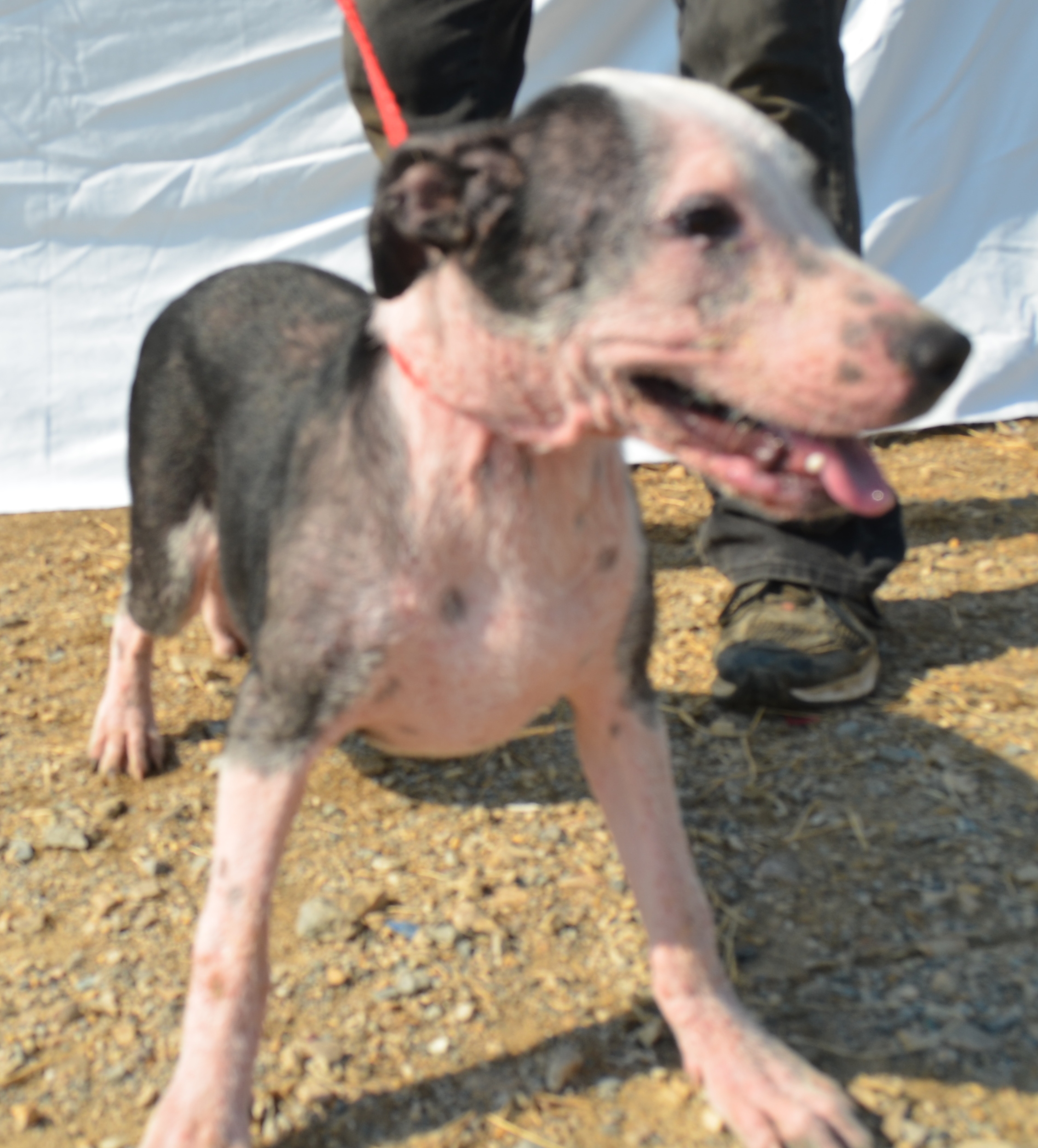 Miller 1208, courtesy Animal Guardians of America, Plano, Texas
God bless animal rescues!
Please — if you're not in the market for adopting a new pet — please — donate from time to time to your favorite rescue. In these hard economic times, rescue organizations everywhere are suffering from grossly decreased donations. PLEASE donate $1, $10, $1000, anything you can. Even if you can donate only a little, every little bit will do a lot to save another wonderful life!
Edgar 1204, courtesy Bruised Not Broken, New York
If you can't donate any money, donate your time! Just an hour a week would help so much. More is even better. You can answer the telephone. You can fold towels, you can feed the animals, you can — yuck! — clean out the kennels or cages. You can help out during the adoption events. You can take the animals for a walk or scratch them behind the ear. You can teach them how to roll over or say "please." You can train them to sit and wag their tail in front of a potential adopter. How much fun is that? And it didn't even cost you a penny! Only your time.
Whether it's money or time, PLEASE donate today!
****************************************
The following are videos of real training sessions with Jerry D. Patillo, CPDT-KA. They are not edited recordings of sessions with already well trained dogs.