By Jerry D. Patillo, CPDT-KA
Our pets are beloved members of our family. They are a big part of our lives daily and throughout the entire year. Be especially watchful for your pets' safety during the holiday and festive seasons. These special occasions can disrupt our established routines and those of our pets. Click on the following links for some very helpful ideas on keeping your pets safe during the holidays and throughout the year. Please let us know right away if you find a dead link or if you get redirected to an inappropriate site.
Autumn
Halloween Safety for Your Dogs and Cats
http://www.sixwise.com/Newsletters/2009/October/30/Seven-Top-Autumn-Safety-Tips-for-Dogs-and-Cats.htm
http://www.arkinc.org/autumn.htm
http://www.inch.com/~dogs/safety.html
http://www.aspca.org/pet-care/pet-care-tips/autumn-safety-tips.html
http://www.examiner.com/pets-in-chicago/dog-walk-safety-after-dark
Winter
http://www.doggiemanners.com/art_christmas_tips.html
http://www.associatedcontent.com/article/2445322/dog_safety_tips_for_christmas.html?cat=53
http://www.inch.com/~dogs/safety.html
http://www.peteducation.com/article.cfm?c=2+2098&aid=932
http://www.suite101.com/content/keeping-your-dog-safe-at-christmas-a37381
Check back with us throughout the year for more tips on holiday and seasonal safety for your pets!
Home > Training Tips > Keep Your Dogs Safe Throughout the Year
***************************************************************************
How many newsletters bombard
you daily with advertising hype?
How many times have you signed up for a newsletter, only to be bombarded daily with advertising hype and nothing of substance? Our newsletters come out only four or five times a year. Yes, to be honest, they too will contain advertising, but only a modest amount in order to promote our services. Mostly, our newsletters will contain real information on training and behavior you can actually use. Sign up today. It's free!

************************************************************
For help with your behavior modification
and training needs, please contact us today!

Phone: 214-784-8520
E-mail:pbcdallas@yahoo.com
Web site: www.pbcdallas.com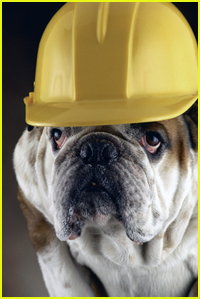 We're remodeling our Web site! Please pardon the mess. Check back from time to time to see what's new. Go ahead and take a look around. Please let us know how we can make our site better! More interesting! More fun!