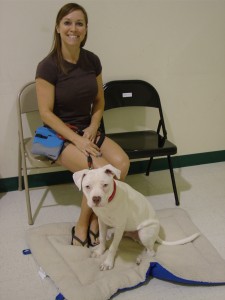 Do you have a handicapped dog? We can help you train it! Deaf, blind, and tripod dogs may be handicapped, yes, but they are not stupid or rebellious or stubborn. They're just handicapped; they just have a physical challenge. Handicapped dogs are still extremely intelligent, eager to learn, and eager to please you! Our training schedule fills up very quickly, so please call us TODAY to book your spot!
Please click on the links below for some tips on training your deaf, blind, or three-legged dog:
Blind dogs
Tripod (three-legged) dogs
~~~~~~~~~~~~~~~~~~~~~~~~~~~~~~~~~~~~~~~~~~~~~~~~~~~~~~~~~~~~~~~~~~~~~
For help with your behavior modification
and training needs, please contact us today!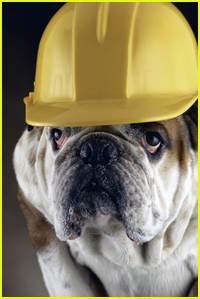 We're continually remodeling our Web site! We're currently working on this page and others around the site. Please pardon the mess. Check back from time to time to see what's new. Go ahead and take a look around — and watch your step! Please let us know how we can make our site better! More interesting! More fun!