We respect our clients' and colleagues' privacy. If you would like to talk to one of the following individuals, please contact us. We would be happy to make that arrangement.
Juan Villamizar says . . .
"Jerry has been training at our store [Pet Supplies "Plus," Plano, Texas] for several years now. Seriously, I have not heard one complaint about him or his program in the time I've been here. I've watched him conducting classes many times. He uses kind, positive training methods, and he knows what he's doing. The canine students and human students both have a good time learning new things. I highly recommend Jerry as your trainer — and your dog's trainer!"
—Juan Villamizar
Pet Supplies "Plus," Plano, Texas
Store Director
Dr. Sohner says . . .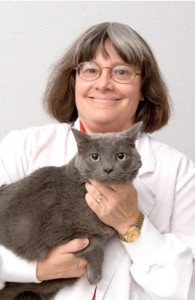 "I have taken my dog Zoë to group classes with Jerry the past 3 years. Zoë is a mixed Border Collie who has difficulty interacting with other dogs. Jerry has helped tremendously in teaching me how to react appropriately to her behavior. He always treats the dogs (and people) in his classes with gentleness and caring. He understands and conveys how to effectively train the dogs (and people!). I refer clients with puppies that need training as well as dogs with behavioral problems. My clients have been very pleased with his abilities."
—Kathleen S. Sohner, D.V.M. (now retired)
Summertree Animal and Bird Clinic
Dallas, Texas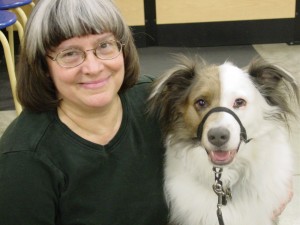 Kristin Gieseker says . . .
"I had the pleasure of working with Jerry Patillo. I believe you would be hard pressed to find a trainer with a more positive attitude towards their four-footed clients and a higher level of sensitivity in dealing with those with only two feet.  He truly loves his work and it shows.  Jerry's patience is amazing and I have seen dogs who were known to be 'anti-men' in his lap within minutes of his meeting them.  Spend only one minute watching him work with his dogs Rojita and Lady, and the effectiveness of his gentle training methods will be obvious.  He is always striving to learn and become certified at the newest level to give his clients the best there is to offer.  With Jerry as your trainer, you can always feel confident that you are working with a dedicated individual with your and your animal's best interests at heart."
—Kristin "Kage" Gieseker
EATM* graduate and degreed animal trainer
*Exotic Animal Training and Management Program
formerly www.PawsitiveU.com, now retired
Ann Nash says . . .
Jerry has worked as a trainer with several of my dogs for the past 10 years, Angel, Frannye, Sunny and Poppy – all poodle mix girls. The most important thing I have learned from Jerry is that it's most important for me to be trained and then the pups will follow along because I will know what to do. His methods are always kind – my dogs all love him. Further, they make sense – use high quality treats to bring out the best behavior. When I got my most recent girl – Poppy – I had to look to find Jerry because he was not where we had previously been in training. I could have gone with any trainer but I really wanted to have Jerry again because I continued to feel he was the best trainer for our family. I hope he is still training when I get my next little girl.
—Ann Nash
Customer, Richardson, Texas
Home > About Us > Endorsements
************************************************************
For help with your behavior modification
and training needs, please contact us today!

Phone: 214-784-8520
E-mail: pbcdallas@yahoo.com
Web site: www.pbcdallas.com