June 2015
The schedule below has changed! PLEASE make sure
you take note of any changes that may affect you!  
Current update: 6/3/2015
All Doggy classes are for non-aggressive adult dogs AND puppies over 10 weeks of age. Click here for the AVSAB's statement on puppy classes and socialization. The AVSAB is the American Veterinary Society of Animal Behavior.
Although we specialize in aggression, our group classes are not the venue for addressing this issue. We want to make sure that everyone — dogs and humans — feels safe at all times. If your dog threatens to bite another dog or human, we may excuse you from the class. Then, as soon as possible after the class, we will contact you to discuss your various options.
Written proof of up-to-date vaccinations is required for the
first class. Rabies tags don't qualify as written proof.
The calendar below is our entire group-class and seminar schedule. You attend each group class in order: Doggy 1 first, Doggy 2 second, Doggy 3 after that, and so on. You may attend the seminars at any time that they're scheduled. If you've paid for the group classes or in-home sessions, the seminars are free. Otherwise, there's a nominal charge for each seminar. Click here for pricing.
NEW! We've introduced makeup classes, which are available by appointment only. Please do NOT show up at a makeup class without booking an appointment! Please click here for more information on makeup classes.
You may repeat each class as often as you wish up to a whole year.
And there's no extra charge for that. What were we thinking?!
Please note that the Sunday classes and seminars are at the Plano Animal Services. Tuesday classes and seminars are at Pet Supplies "Plus," in Plano. Please click here for the locations.
For more information, please click on the following links: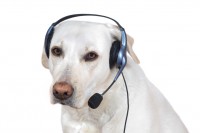 If you still have questions, please contact us right away. Seating is limited. Contact us TODAY to book your spot! We look forward to working with you soon.
Come! Sit! Learn!
June 2015
Sun

Plano
Animal
Services

Mon
Tue

Pet
Supplies
"Plus"

Wed
Thu
Fri
Sat

 

1

2

6:30 p.m.
Doggy 4

7:45 p.m.
Makeup*

3

4

5

6

7

10:30 a.m.
Makeup*

11:45 a.m.
Potty 101

1:00 p.m.
Doggy 2

8

9

No classes!

10

11

12

13

14

10:30 a.m.
Makeup*

11:45 a.m.
Bad
Behaviors

1:00 p.m.
Doggy 3

15

16

6:30 p.m.
Doggy 5

7:45 p.m.
Potty 101

17

18

19

20

21

No classes!

Fathers' Day

22

23

No classes!

24

25

26

27

28

10:30 a.m.
Doggy 1

11:45 a.m.
Makeup*

1:00 p.m.
Doggy 4

29

30

6:30 p.m.
Doggy 6

7:45 p.m.
Doggy 1