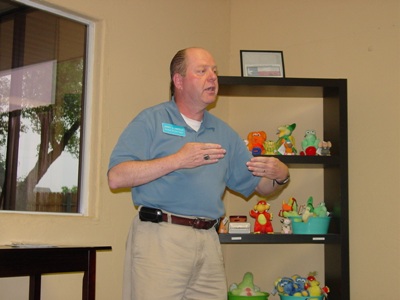 Imagine dogs that . . .
Poop and pee in the right place – instead of all over the place!
Sit automatically – instead of jumping on you and your guests!
Down/stay on their pillow – instead of begging at the table!
Walk nicely on leash – instead of dragging you all over the county!
Chew on their own toys – instead of your shoes or the couch!
Greet your guests nicely – instead of mauling them at the front door!
Currently, we conduct two one-hour seminars on the following topics:
Potty Training 101
Bad Behaviors 201
For our seminars, you leave your dog at home. This will be training for you. "If we can train you, we can train your dog!" We're half joking, but we're 100% serious. If you know it all already, you won't learn a thing in our seminars. Seating in our venues is very limited, so call today to book your spot! Bring a pen and paper to take notes on.
For our current schedule of one-hour seminars, click here.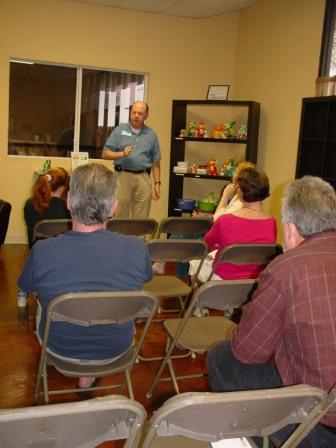 Are you an animal rescue or animal shelter, church group, retirement center, homeowners' association, or other civic organization? Do you have staff, volunteers, foster parents, adopters, or other clients that could benefit from knowing more about fixing or preventing undesirable behaviors?
I'll be very happy to present a one-hour seminar in your facility FOR FREE! These one-hour seminars are for humans only; no dogs, please. You provide the venue and the chairs. We'll provide the knowledge and experience.
FOR FREE!
For us to present the free seminar, there must be at least 5 adults (18+ years old) representing 5 different families in attendance. Any number of children, any age, may also attend. Other restrictions may also apply.
Our available times get booked up quickly. Call today for details!
214-784-8520