https://catchdogtrainers.com/
We specialize in undesirable dog behaviors, including aggression, in the north Dallas, Texas (TX) area: north Dallas, far north Dallas, Plano, Allen, Richardson, and surrounding areas. If you're interested in dog aggression and other bad dog behaviors in north Dallas, Plano, Allen, Richardson, Texas (TX), and surrounding areas, then please keep reading. If you need help around Phoenix, Arizona (AZ), then please click here.
If We Can Train You . . .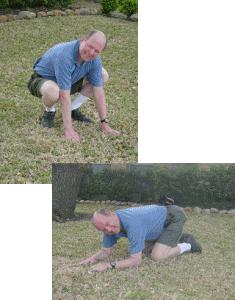 . . . We Can Train Your Dog!
We say this half jokingly, but we're 100% serious. If we can train you, we can train your dog. In other words, if you don't change YOUR behavior, how do you expect your dog's behavior to change?
"Properly trained, a man can be dog's best friend."
— Corey Ford, quoted from Paul Owens' book, Good Habits for Great Dogs. By the way, Paul Owens is the original dog whisperer. His methods are based on true science and kindness — how animals really learn — not on "dominance" or physical punishment.
Imagine a dog that . . .
Poops and pees in the right place — instead of all over the place!
Sits automatically — instead of jumping on you and your guests!
Down/stays on its pillow — instead of begging at the table!
Walks nicely on leash — instead of dragging you all over the county!
Chews on its own toys — instead of your shoes or the couch!
Greets your guests nicely — instead of mauling them at the front door!
If you need help with these or any other behavior issues, please contact us.
All of our methods of training are dog-friendly. There's never any jerking, striking, kicking, choking, pinching, or shocking your dog. This is not permissiveness. Rather, we show you how to use positive reinforcement to establish yourself as the leader. We show you how to teach your dog to want to please you!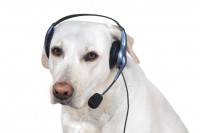 ************************************************************
************************************************************
For help with your behavior modification 
and training needs, please contact us today!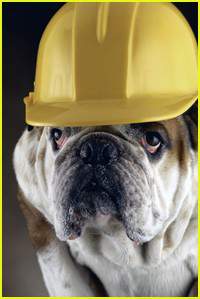 We're continually remodeling our Web site! We're currently working on this page and others around the site. Please pardon the mess. Check back from time to time to see what's new. Go ahead and take a look around — and watch your step! Please let us know how we can make our site better! More interesting! More fun!