© 2013 Jerry D. Patillo, CPDT-KA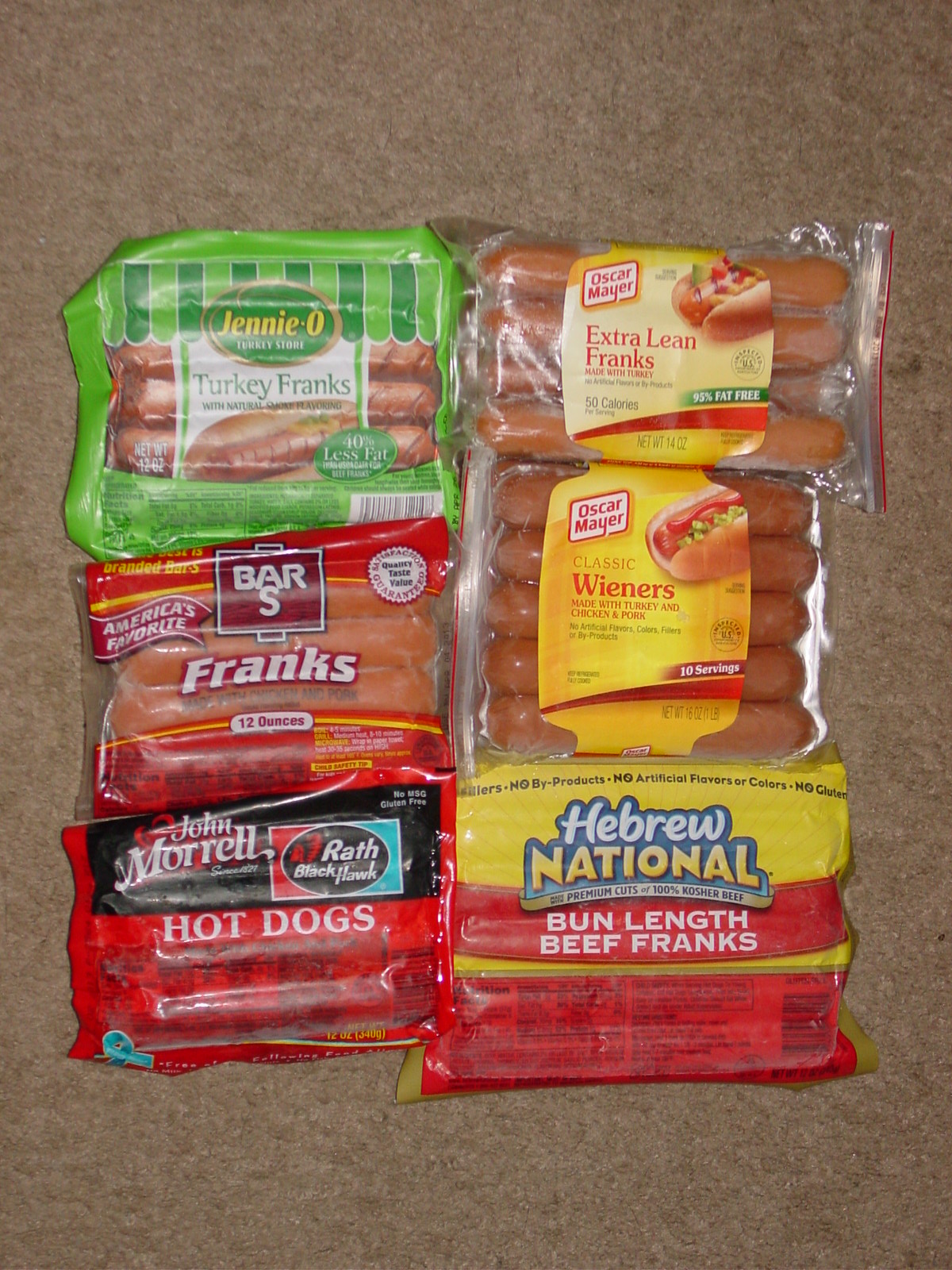 I give a lot of hotdogs (frankfurters) as training rewards to "my" dogs – my customers' dogs as well as my own dogs.
"But, Jerry," you may say, "I thought you're not supposed to give people food to dogs. It teaches them to beg." No, it's not people food that teaches your dog to beg. It's ANY kind of food, delivered at the wrong time and place, that teaches it to beg. Let's say you're watching the big game on television and you're feeding your dog just its regular dry kibble at the coffee table. Where's your dog going to camp out? Right there at the coffee table.
Why do I give hotdogs to dogs as training rewards? Because most dogs – but not all – go absolutely crazy for hotdogs. I can't tell you how many times dog owners come to my classes or in-home training sessions with just regular kibble or a store-bought brand of treats. And I can't tell you how many times  dogs learn very quickly that I have the really good stuff – hotdogs! I'm the hotdog guy. The dogs will sit for Mommy, but they'll do backflips for Jerry! (Well, almost).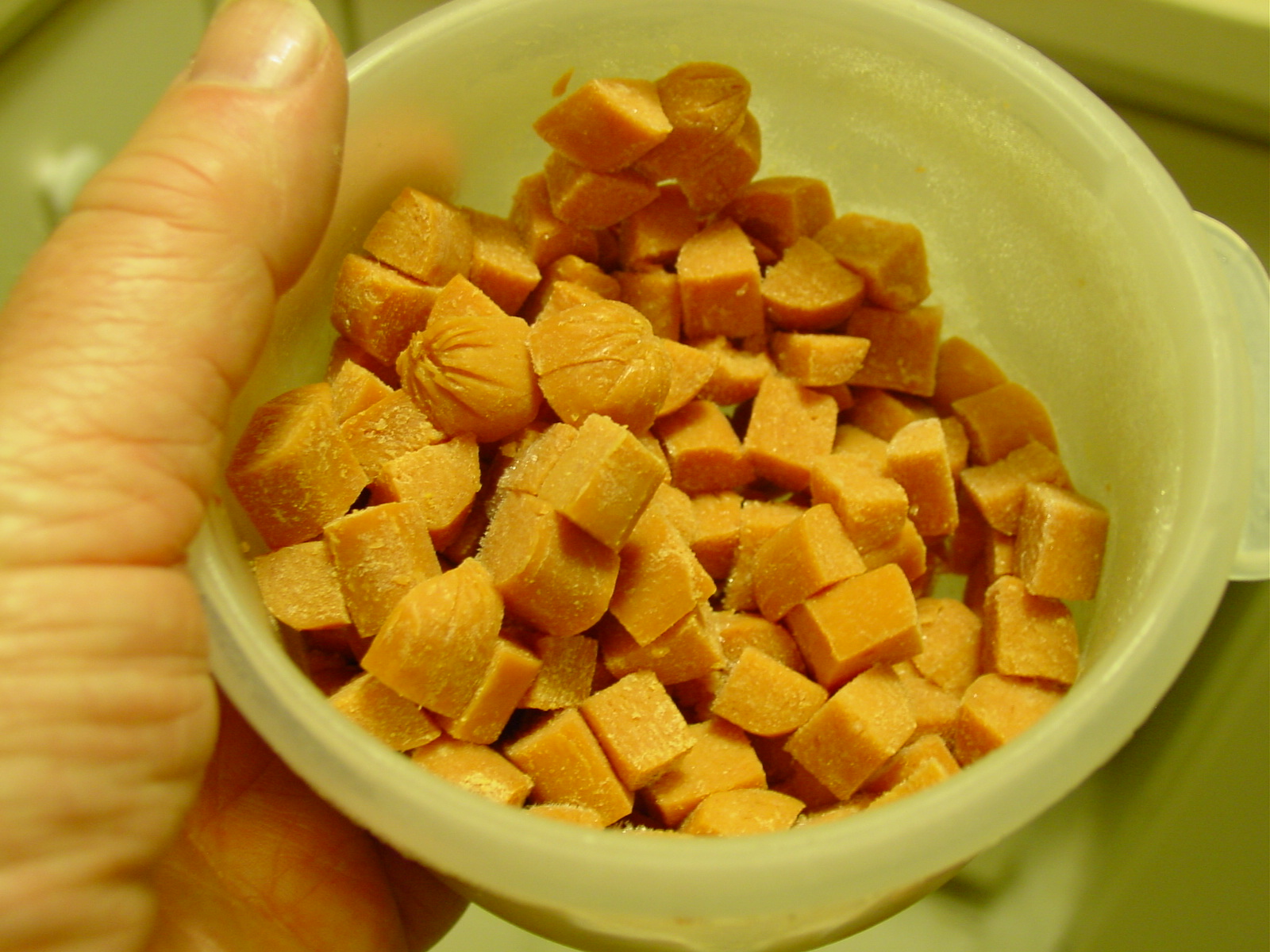 Below is a chart that compares six popular brands and varieties of hotdogs. I highlighted in yellow the categories that might be of most concern for dog owners: calories, sodium, and protein. For me, calories and protein are of the least concern. Sodium, for us humans as well as for our dogs, would be my greatest concern.
If you're concerned about making your dog fat with too many treats, then please read our article, "Is Your Trainer Making Your Dog Fat?" If you're concerned about your dog getting too much or not enough protein, then remember that hotdogs, freeze-dried liver, and other training treats are for training only. They are not to supplant or replace your dog's regular diet. You need to find a treat that drives your dog absolutely crazy.
So, of the six brands and varieties of hotdogs listed below, I would suggest Oscar Mayer's Classical Wieners Made with Turkey & Chicken & Pork because of the lowest sodium content: 7.6mg of sodium per gram of hotdog.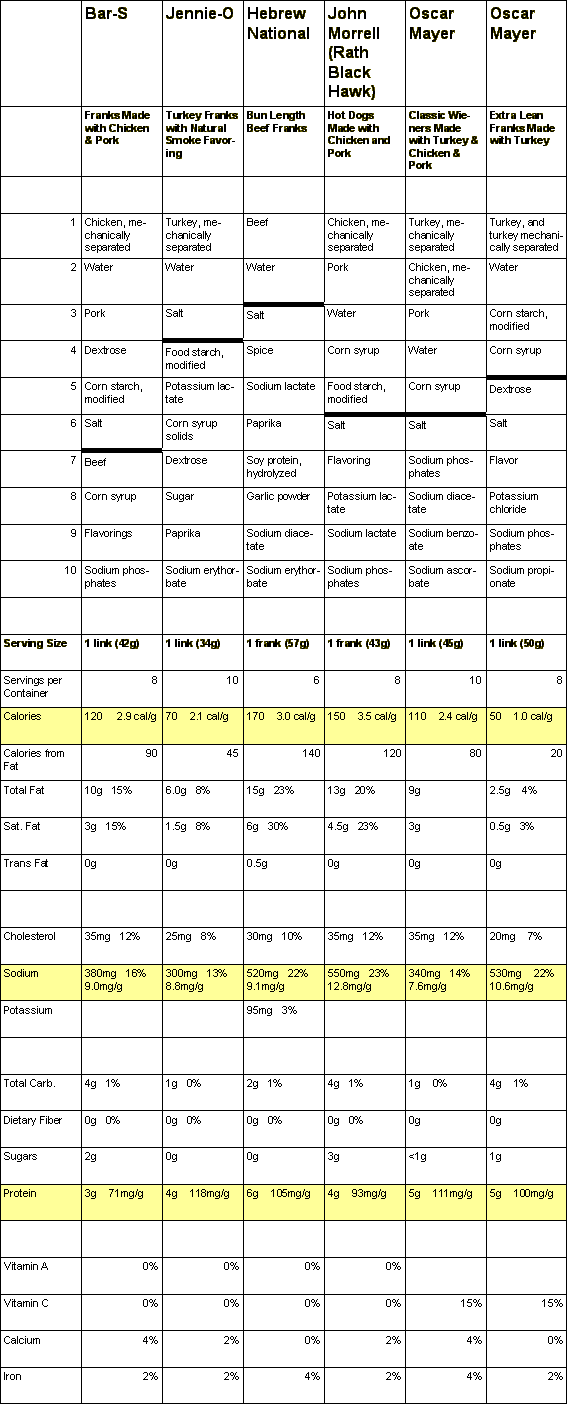 Remember, whatever treats you use for your dog, they should only be the size of your little fingernail or an English pea. They should be something your dog can gulp down quickly and stay focused on you.
I am not a dog-nutrition expert. If you have other recommendations for high-value, somewhat nutritious treats for your dog, please let us know. Remember, it's your dog that determines what is high value – not you!
************************************************************
How many newsletters bombard
you daily with advertising hype?
How many times have you signed up for a newsletter, only to be bombarded daily with advertising hype and nothing of substance? Our newsletters come out only four to six times a year. Yes, to be honest, they too will contain advertising, but only a modest amount in order to promote our services. Mostly, our newsletters will contain real information on training and behavior you can actually use. Sign up today. It's free!

************************************************************
For help with your behavior modification
and training needs, please contact us today!

Phone: Phone: 214-784-8520
E-mail: pbcdallas@yahoo.com
Web site: www.pbcdallas.com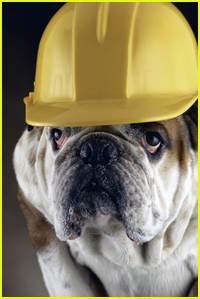 We're continually remodeling our Web site! We're currently working on this page and others around the site. Please pardon the mess. Check back from time to time to see what's new. Go ahead and take a look around — and watch your step! Please let us know how we can make our site better! More interesting! More fun!